Learn How & When A Toddler Can Sleep With Blanket
Every milestone is sure to tug at your heart strings, but when your baby graduates to toddlerhood with a blanket… It's pretty monumental. Seeing them sleep with their favorite blanket tucked up under their arm is just precious, but how do you get them to actually cover up with it? Read on to learn how to introduce a blanket to a toddler as well as when the AAP says your toddler can sleep with a blanket. 
How do you teach a toddler to use a blanket?
When first introducing a blanket to your toddler, reassure them that their very own special blanket will keep them warm and cozy! Show them how to wrap up in it and provide positive reinforcement when your toddler uses it correctly. To encourage the blanket even more - choose an irresistibly soft blanket. Dreamland is now introducing our Baby's Bamboo Essentials Collection featuring a transition swaddle. Inbetween a swaddle and a blanket, there comes a time for a transition swaddle. Our earth-conscious and buttery-soft viscose bamboo transition swaddle is breathable and soft to touch on your baby's delicate skin. As they adjust to more freedom during sleep, they can do so in sheer comfort. Soon, they'll be ready to graduate to a blanket, just make sure it's as cozy as what they're used to. 
Keep in mind that introducing a blanket can be a gradual process and they may not keep their blanket on them all night until they're a little older. Always keep change positive and encourage them to do things on their own time. As us parents know, there's no forcing our little ones into anything but rather just providing the support and guidance they need while ensuring their safety at all times.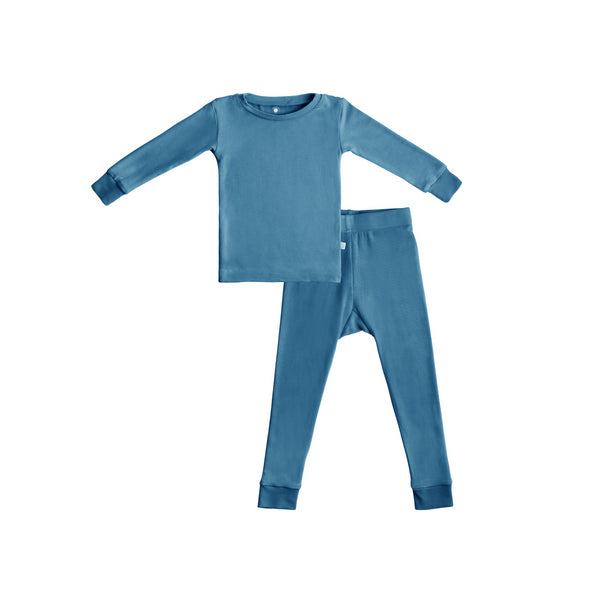 When should toddlers start using a blanket?
Toddlers can start snuggling up with a cozy blanket when they are old enough to move and roll around on their own, usually around 12-18 months of age. The American Academy of Pediatrics, or AAP, recommends keeping your baby's crib free of soft bedding, such as blankets, pillows, bumper pads, and stuffed animals until the child is at least 12 months old. It's important to make sure that the blanket is a safe size and weight for your little one so that it doesn't pose a suffocation risk. Avoid using loose blankets with toddlers under the age of one and opt for wearable blankets like sleep sacks instead. This is an important safety precaution that can help keep your little one safe and secure while they sleep. 
Is it safe for a 2-year-old to sleep with a blanket?
By the age of two, most toddlers are pros at adjusting their position during sleep and have developed the physical skills necessary to remove or reposition a blanket if needed - making it safe for them to sleep with one. 
There are a few things to keep in mind when choosing a blanket for your two year old: 
Size and Weight. The blanket should be an appropriate size and weight for your little one. It should not be too heavy or too large, as this can increase the risk of suffocation or entrapment.
Material. Choose a blanket made of a lightweight, breathable material that will keep your two year old warm without causing them to overheat. With a material like bamboo you can spoil your baby with a breathable, ultra-soft, and absorbent blanket that's good for your baby and Mother Earth, too. 
Washability. Do yourself a favor and choose a blanket that is machine-washable and easy to care for. If you know, you know. 
Design and comfort. Choose a blanket with a design that your toddler likes and that is comfortable for them to snuggle with. Change is hard for babies and grown ups too. Letting your toddler choose the blanket of their choice can help excite them about using it. 
Although your two year old can sleep with a blanket, don't expect them to stay covered up all night. Around this age, toddlers still move a lot in their sleep. Be sure to dress them warm enough (but not too warm) just in case they kick their blanket off while they're snoozing. 
How can I keep my toddler warm at night without a blanket?
Keeping a toddler comfy and cozy at night without a blanket is important, especially when it's chilly outside. Staying warm will help your toddler (and in turn help you) get better sleep. Aside from snuggling up next to mom or dad, here are a few ways your little one can stay warm without a blanket: 
Dress your toddler in something warm and cozy, like a fleece onesie or

Dream Pajamas

. Make sure it fits them well, but not too snugly. Tight clothes are not only uncomfortable, but also restrict blood flow which might make them feel even colder. 

Try a weighted bamboo  sleep sack! It's like a wearable blanket that'll keep your little one nice and cozy. Our DREAM Bamboo Collection helps achieve the perfect sleeping temperature while helping your little one sleep longer and better. Sleep is our business - and trust us when we say us moms can never have enough of it. Our irresistibly soft Bamboo Sleep Sacks are safe for your baby and good for the environment too. Plus, they're machine washable and durable. They are approved by mothers and mother nature, too! All aboard. 

Keep your toddler's room nice and cozy, aiming for a temperature between 68-72°F (20-22°C). Be cautious with space heaters and be sure they stay out of your toddler's reach. 
Once your toddler reaches age three and/or 30 lbs, try Dreamland's Dream Weighted Sleep Blanket for toddlers. 
What kind of blanket should a 2-year-old sleep with?
When it comes to choosing a blanket for a 2-year-old, it's important to prioritize safety and comfort. Choose a blanket that is lightweight and breathable as this will help prevent your child from overheating during the night. Soft materials such as cotton, bamboo, or fleece are perfect for your two year old. 
What to avoid when choosing a blanket for your two year old: 
Avoid heavy, itchy fabrics like wool. 

Do not give your two year old a blanket that is too large. A smaller blanket, such as a toddler-sized blanket, is a perfect size for them, as it will be easier for them to handle and won't pose a suffocation risk.

Avoid choking hazards such as loose or dangling threads, buttons, or sequins. 
In conclusion: How do I transition my toddler to sleep with a blanket?
Transitioning your toddler to sleeping with a blanket can be a gradual process. Try introducing the blanket at play time, so your little one can grow familiar with it. Slowly incorporate the blanket into your tot's nap time routine so that they can associate their blanket with sleep, but without the added stimulation of bed time. After your little one gets used to their blanket during nap time, start tucking them in at night. With some patience, the right blanket, and maybe a little bit of luck - your toddler will be snoozing through the night with their favorite blanket in no time. To learn more about products that promote 
safe sleep
shop Dreamland Baby!