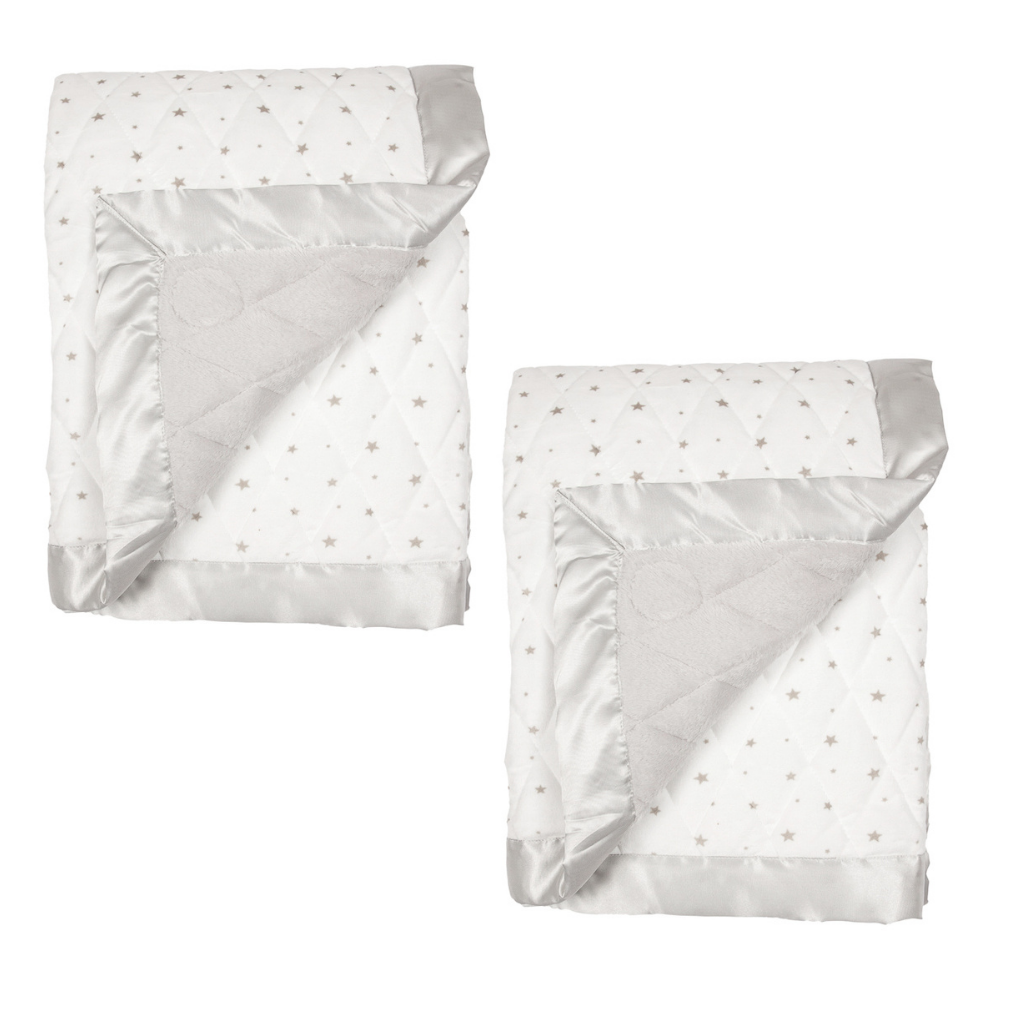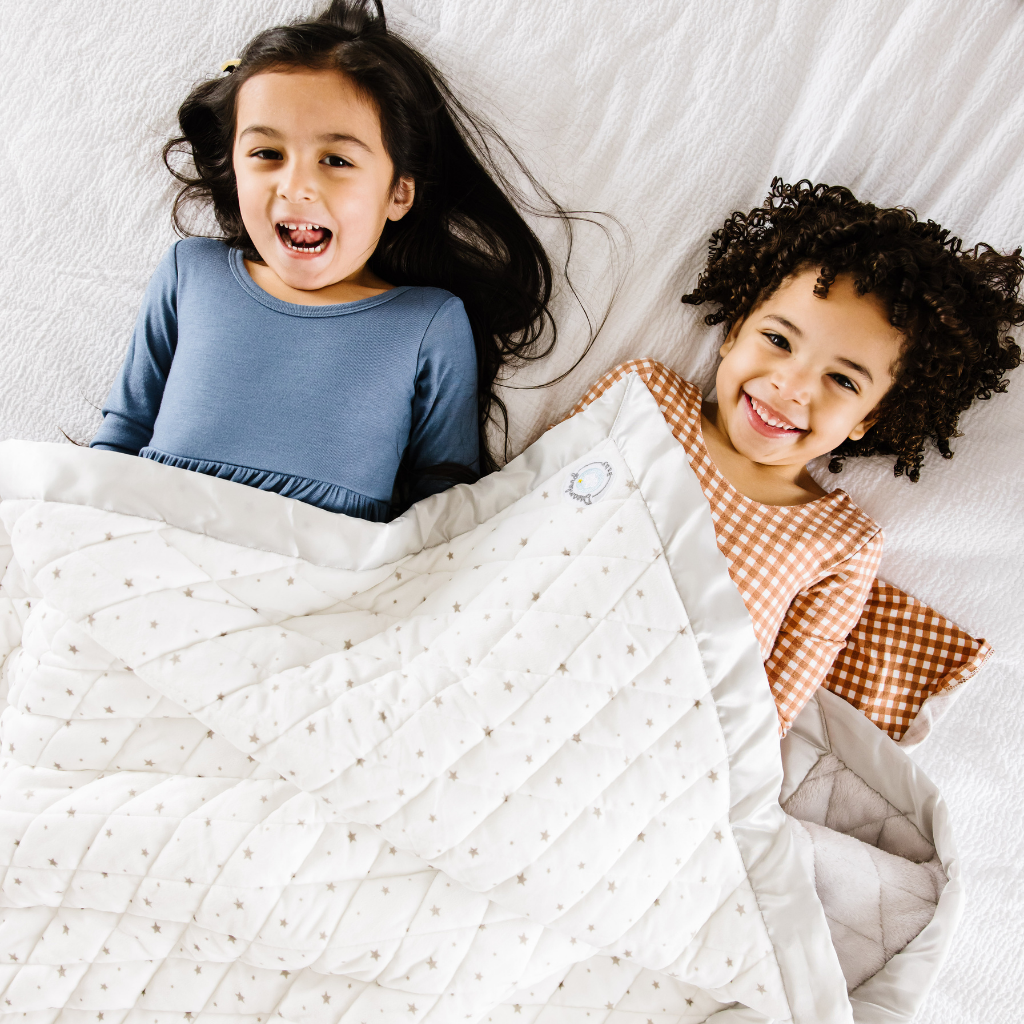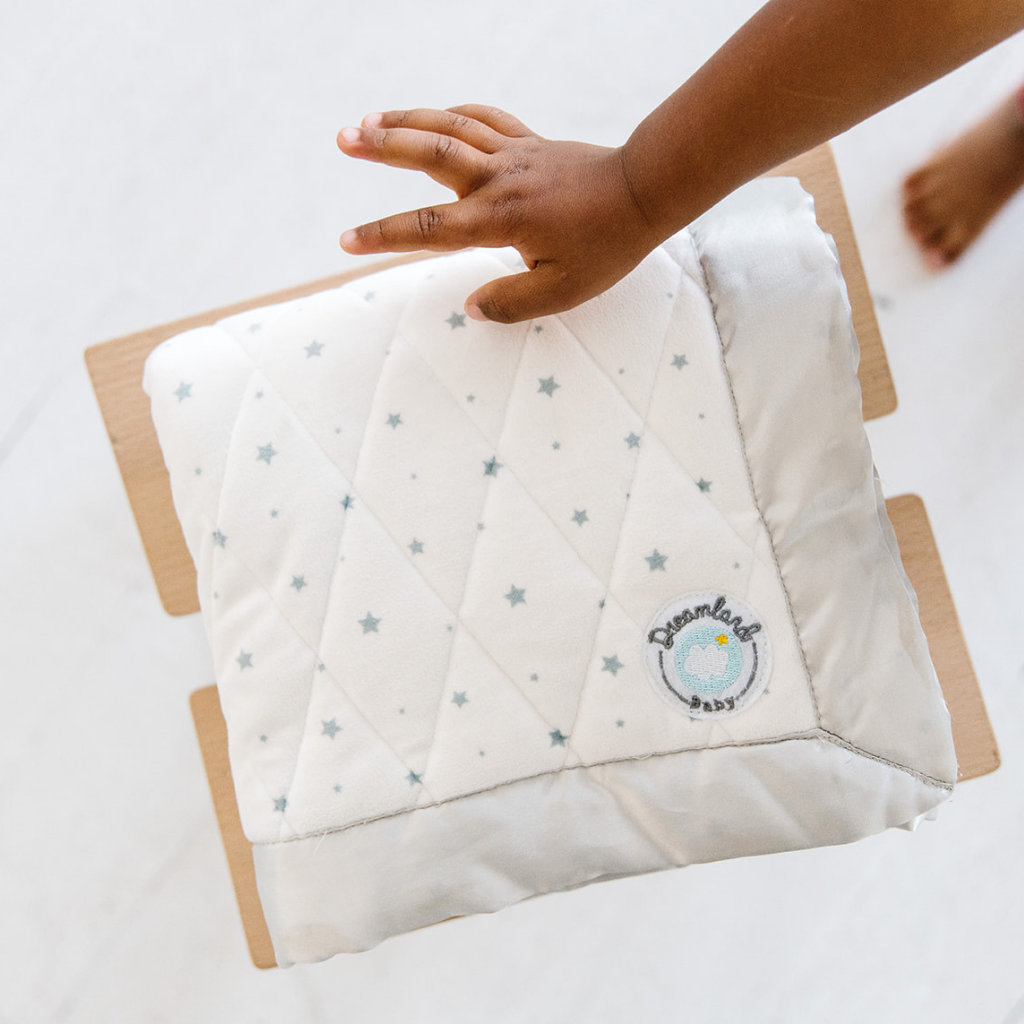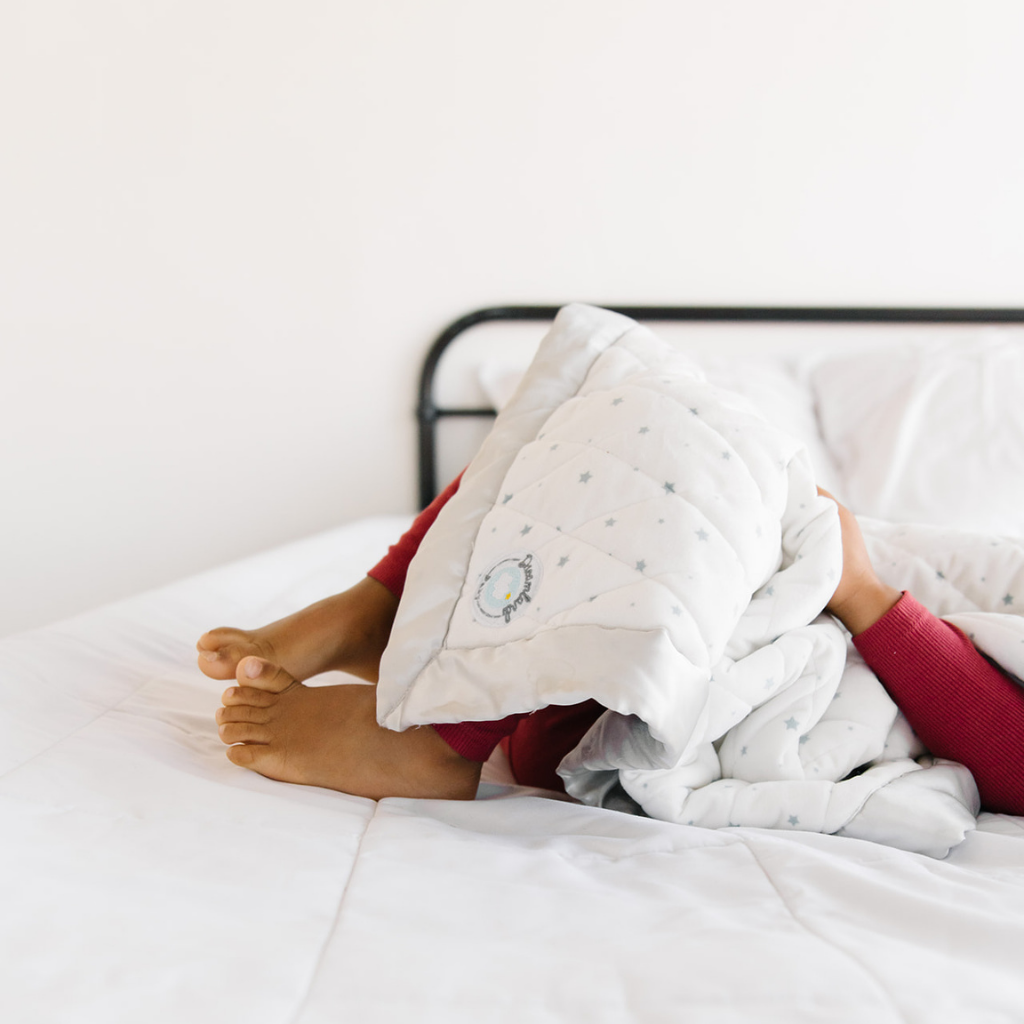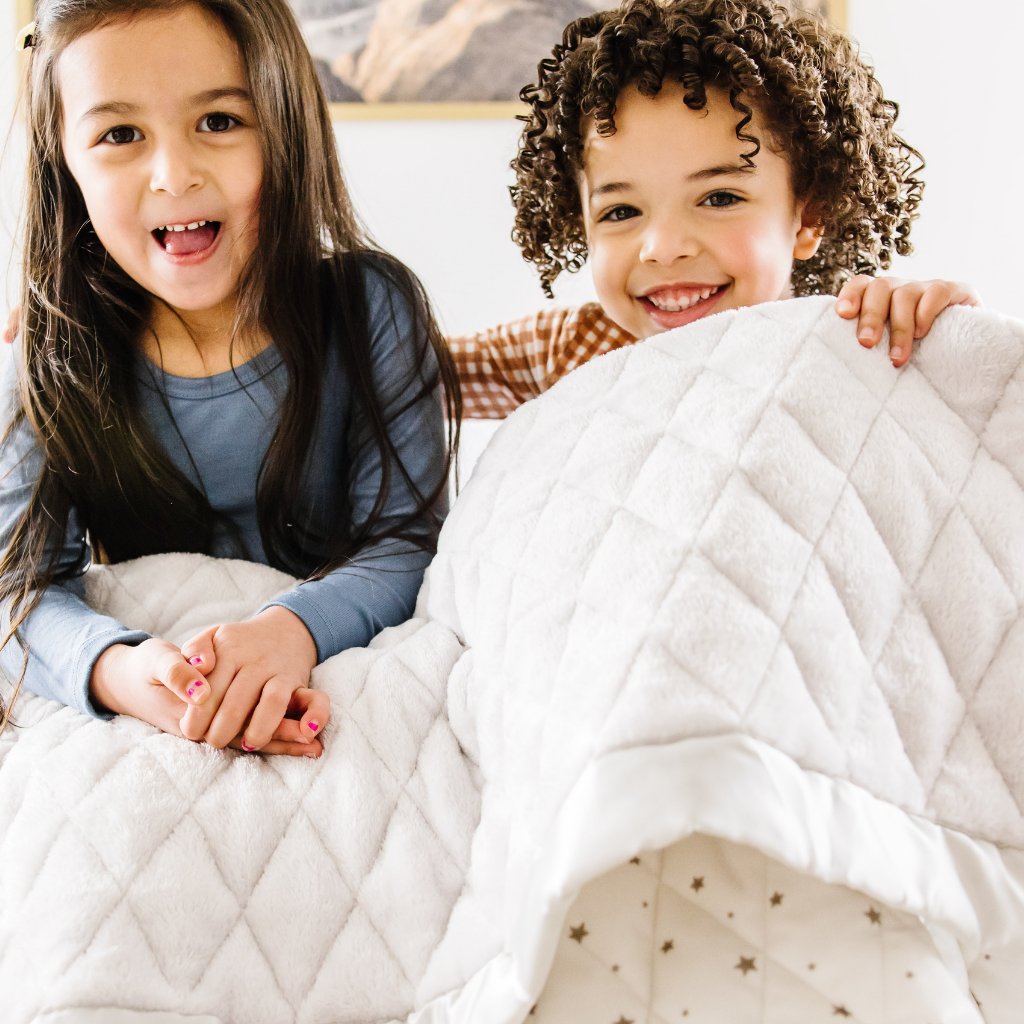 The snuggle is real! Our Dream Weighted Blanket is perfect for two kids or keep one for yourself and gift the other - it's a dream deal! 
The Dream Weighted Blanket is designed to keep your child warm and cozy now and for years to come. This gentle 4lb weight feels like a secure and comforting hug and provides deep pressure stimulation to help naturally reduce anxiety, alleviate sensory overload and promote healthy sleep patterns.
The gentle weight may help naturally reduce stress and increase relaxation while providing security to help children feel calm, fall asleep faster and stay asleep longer.

The Blanket features dual fabrics, cozy micro-fleece on one side, and Minky cooling material on the other, making it perfect for use while sleeping, napping, or just lounging around! This is a weighted blanket that the whole family can enjoy! Ages 3+
Perfect for a back-up or size up sack
Ideal for twins/siblings
Double-Up with our best-sellers and save!