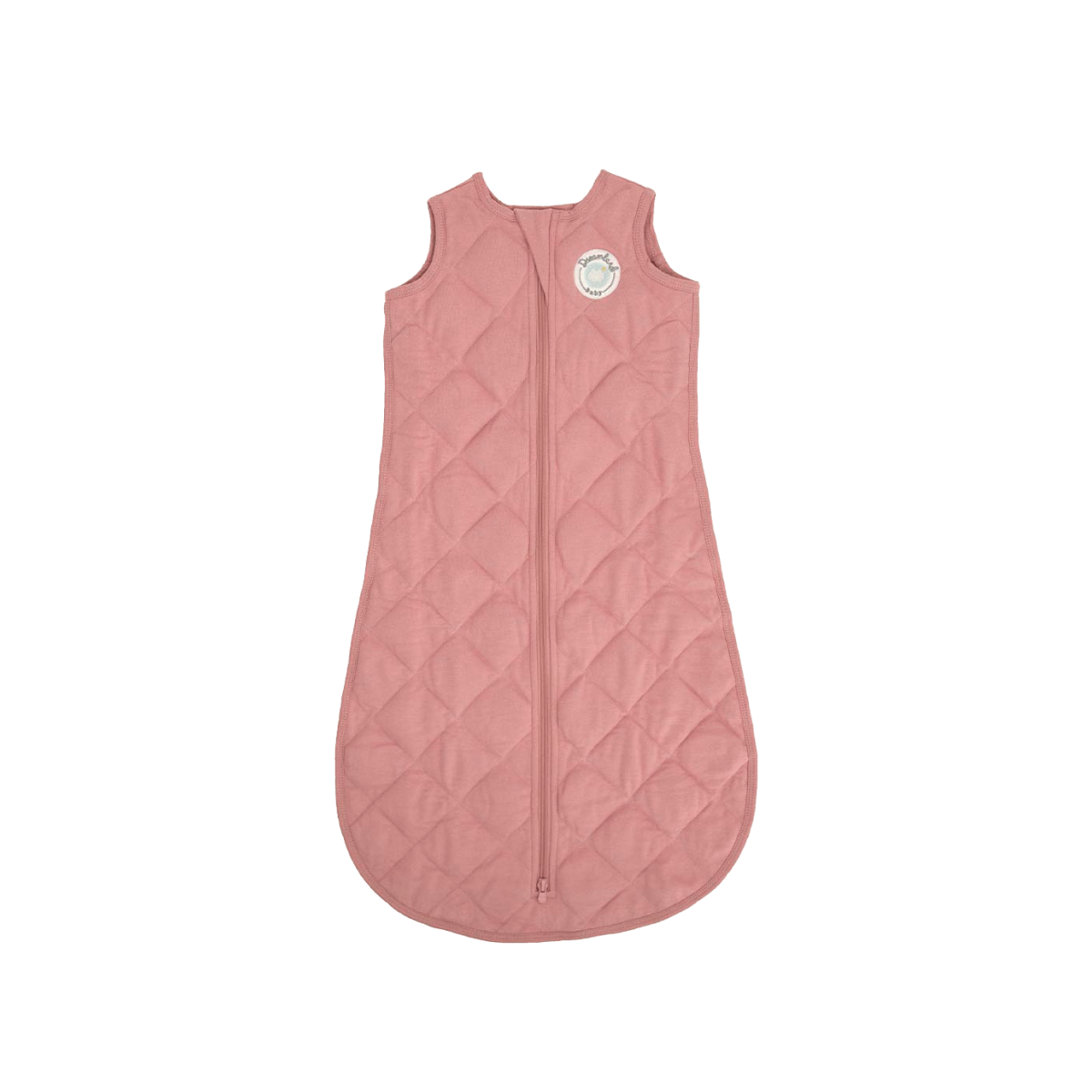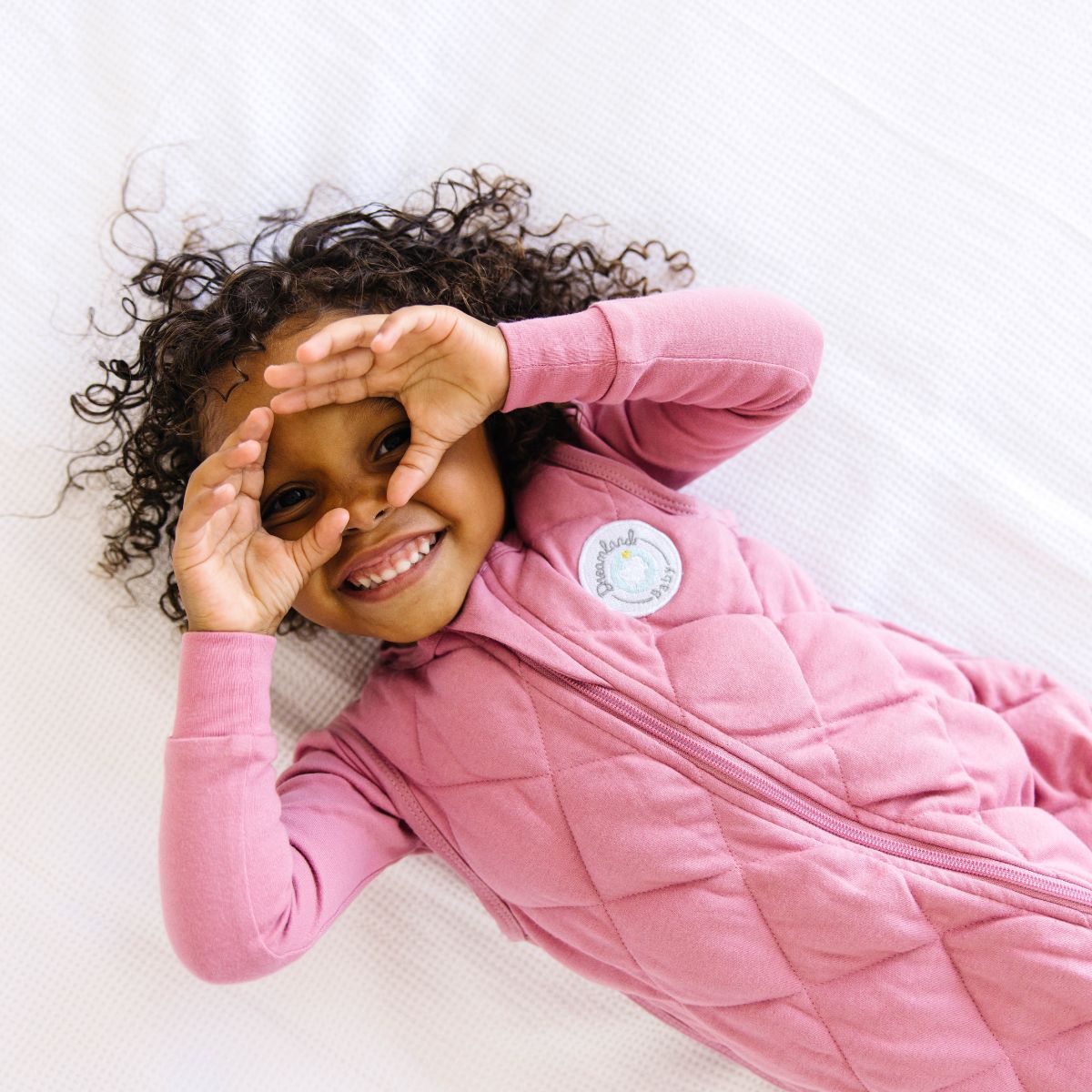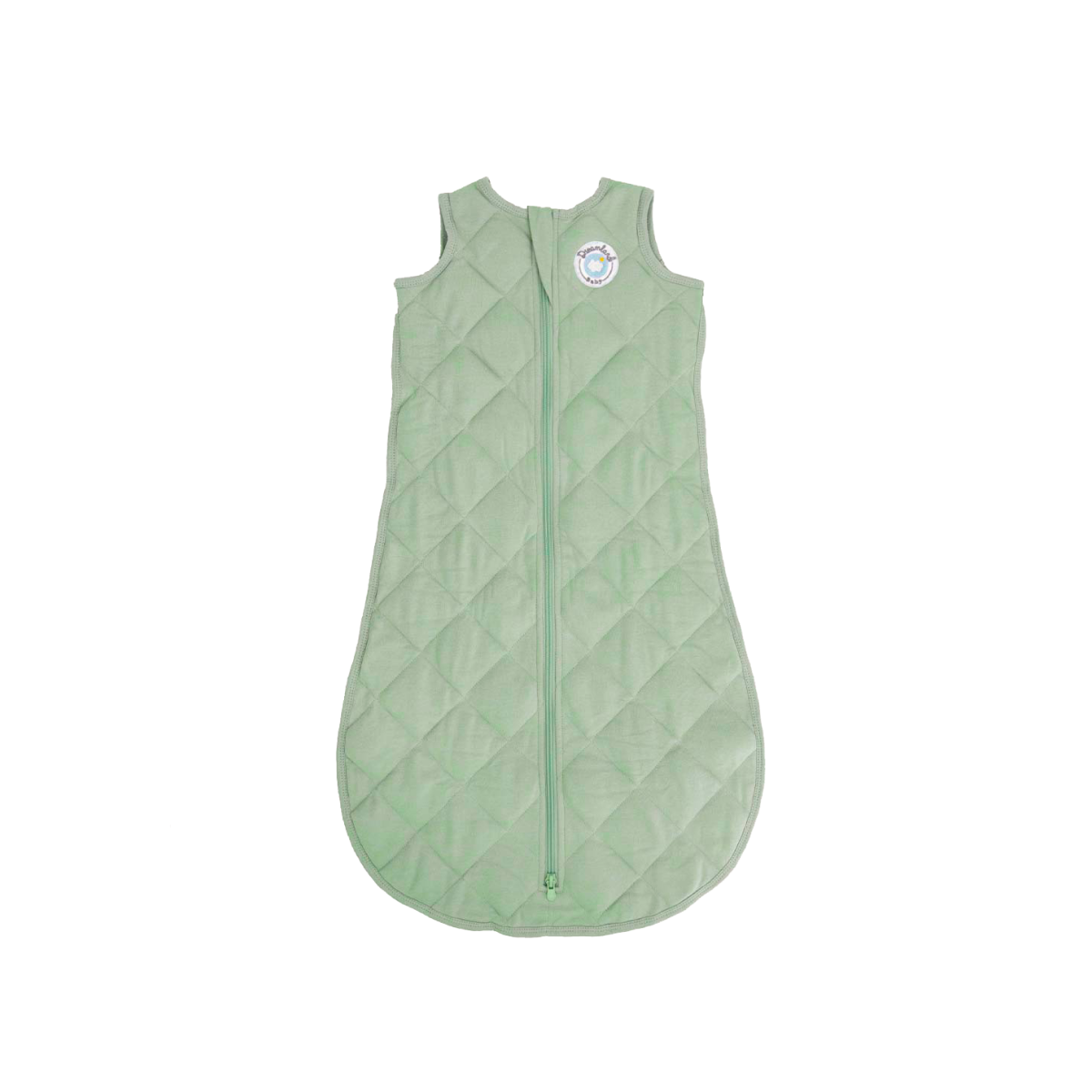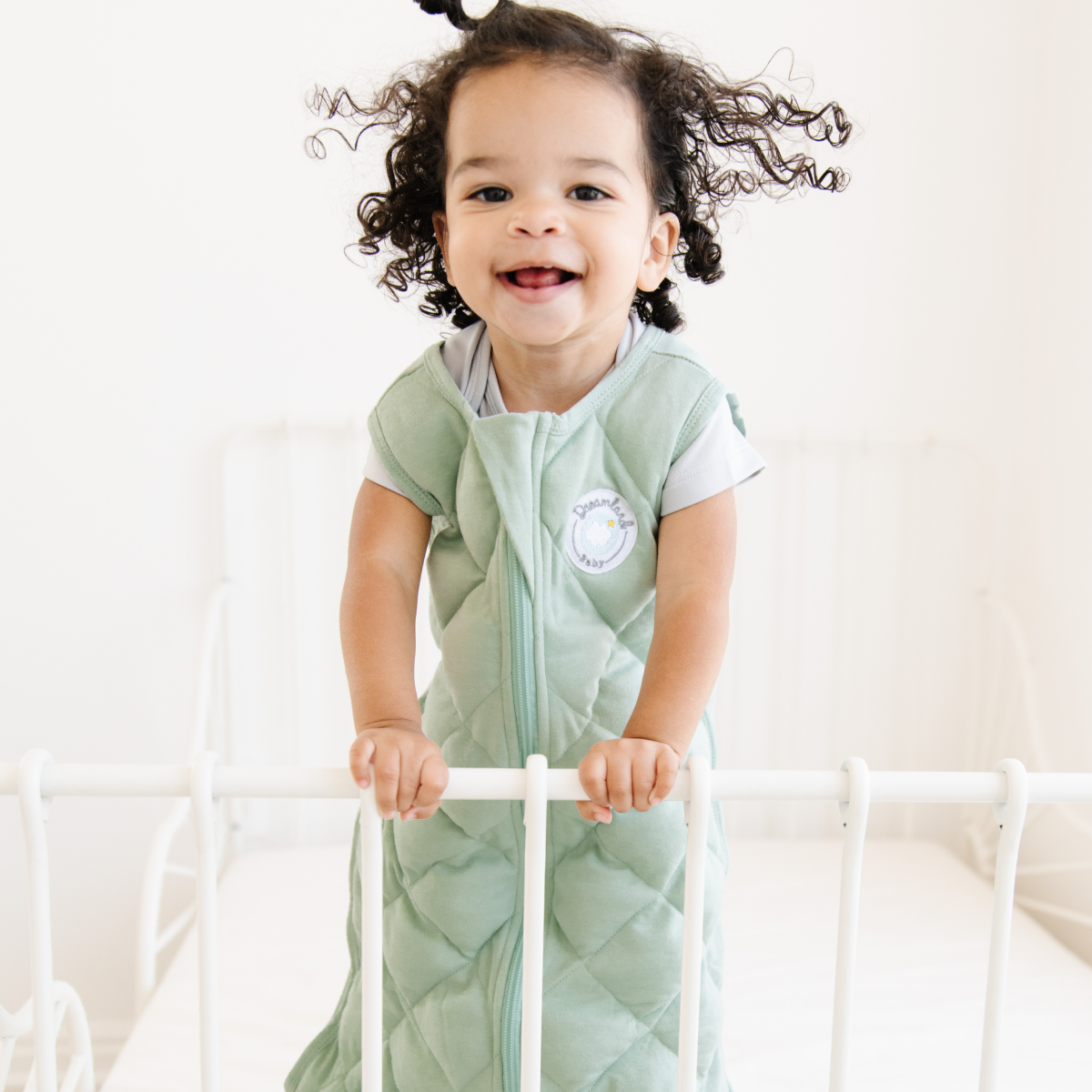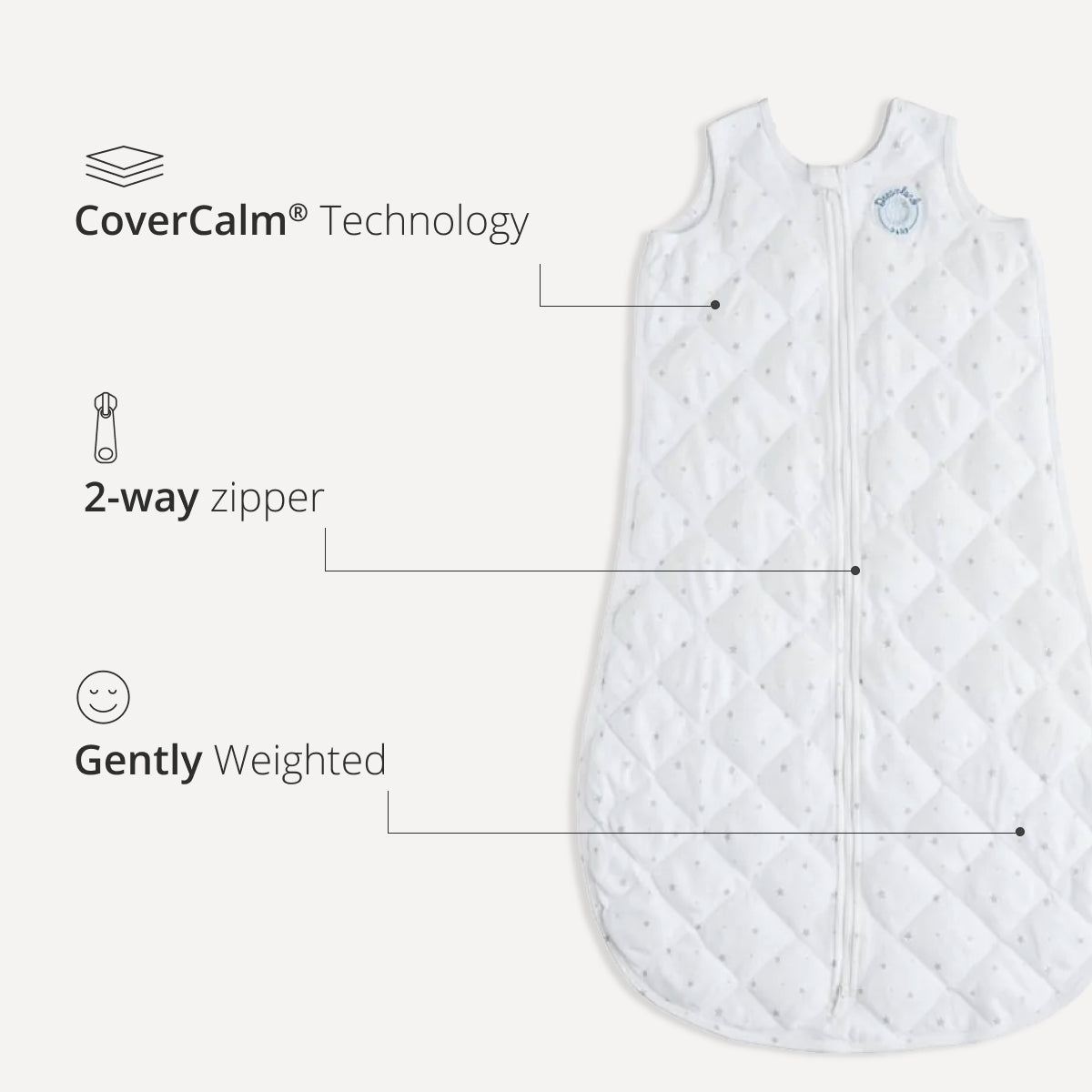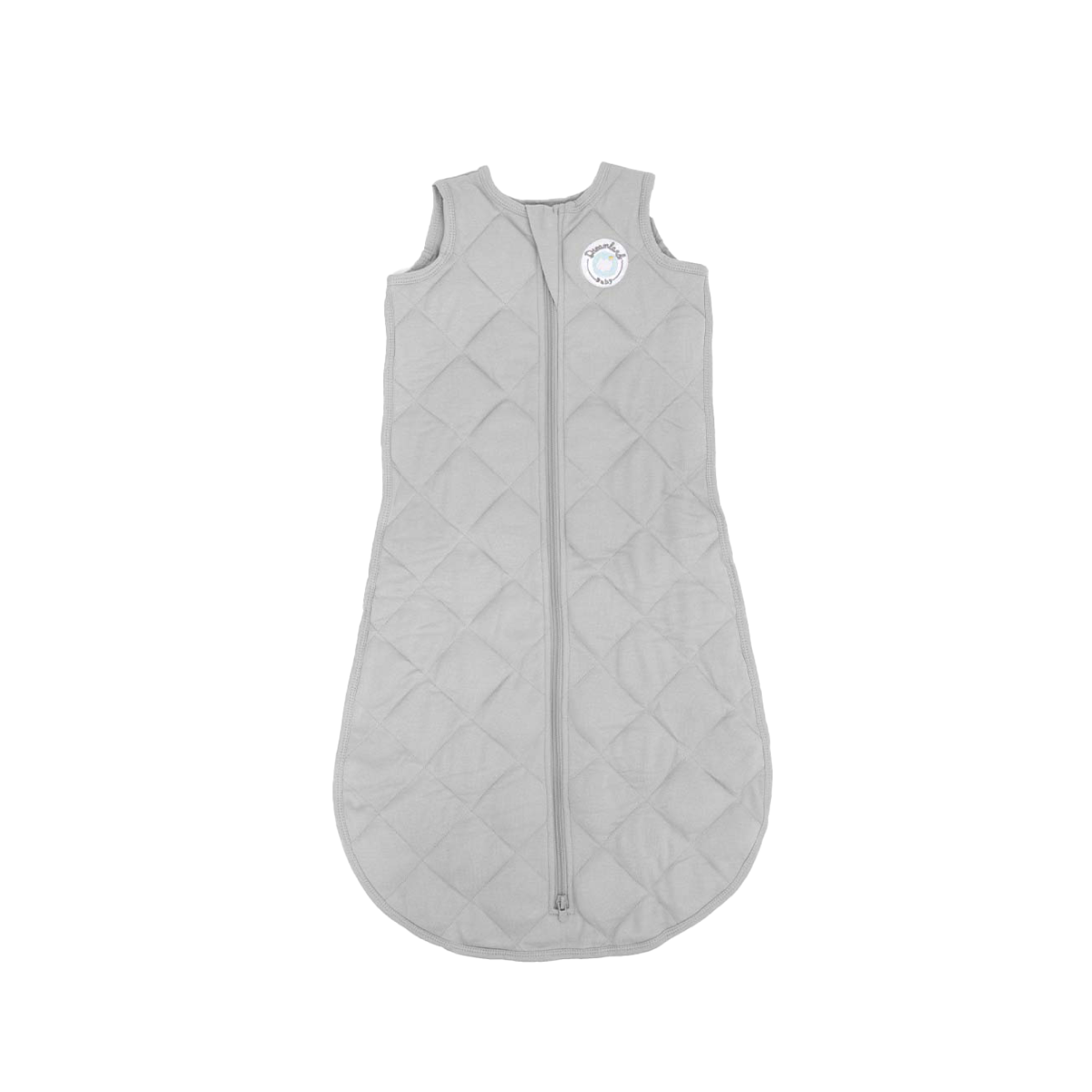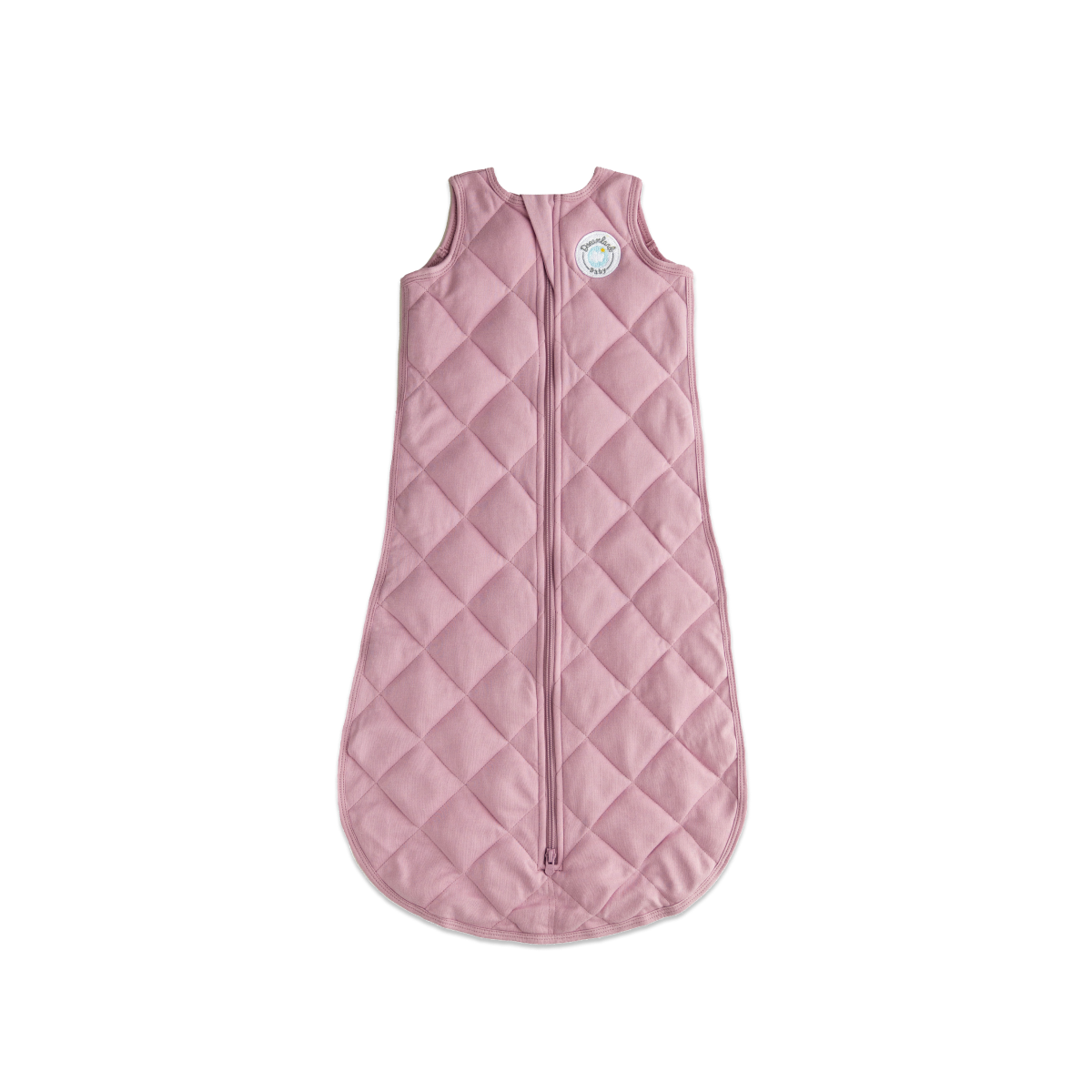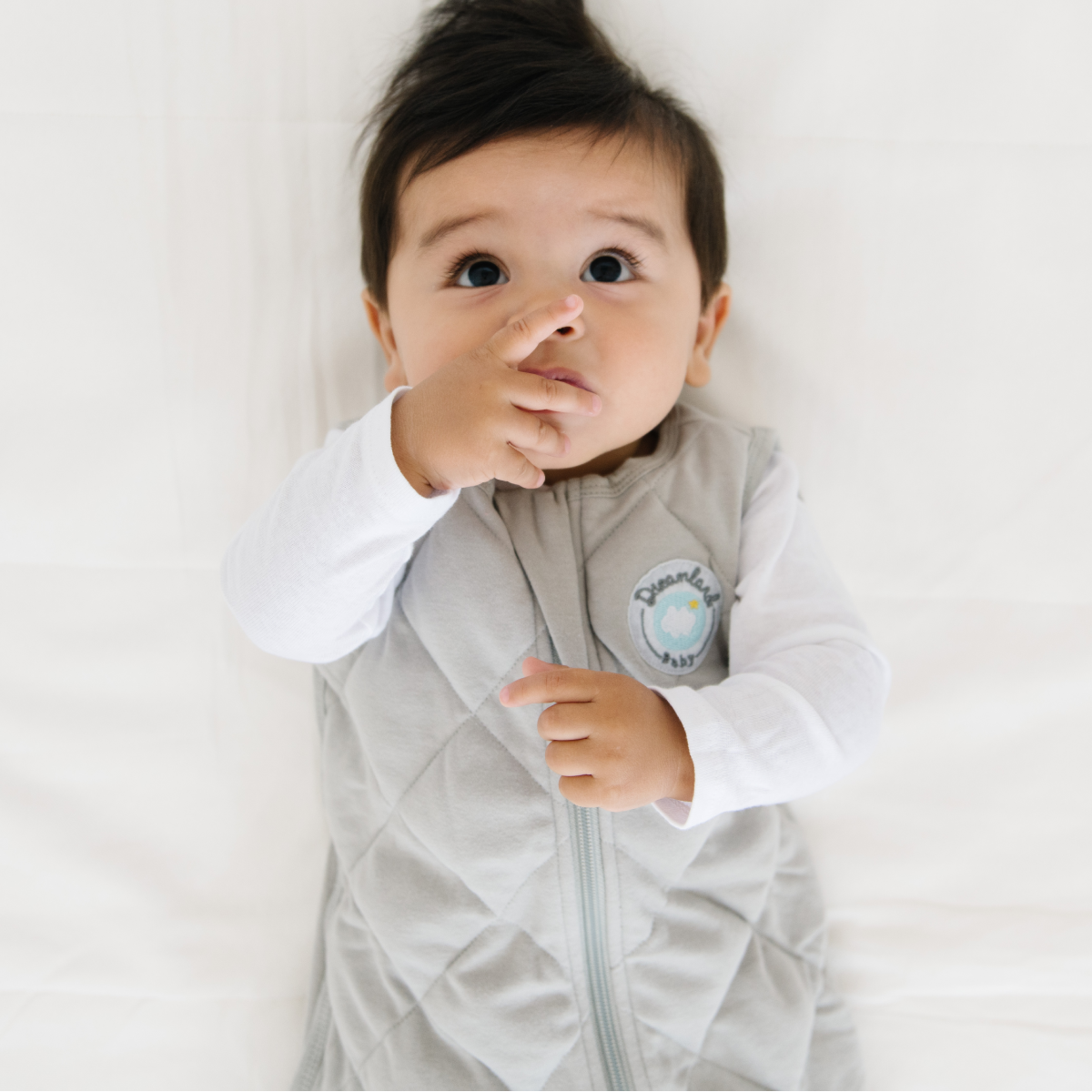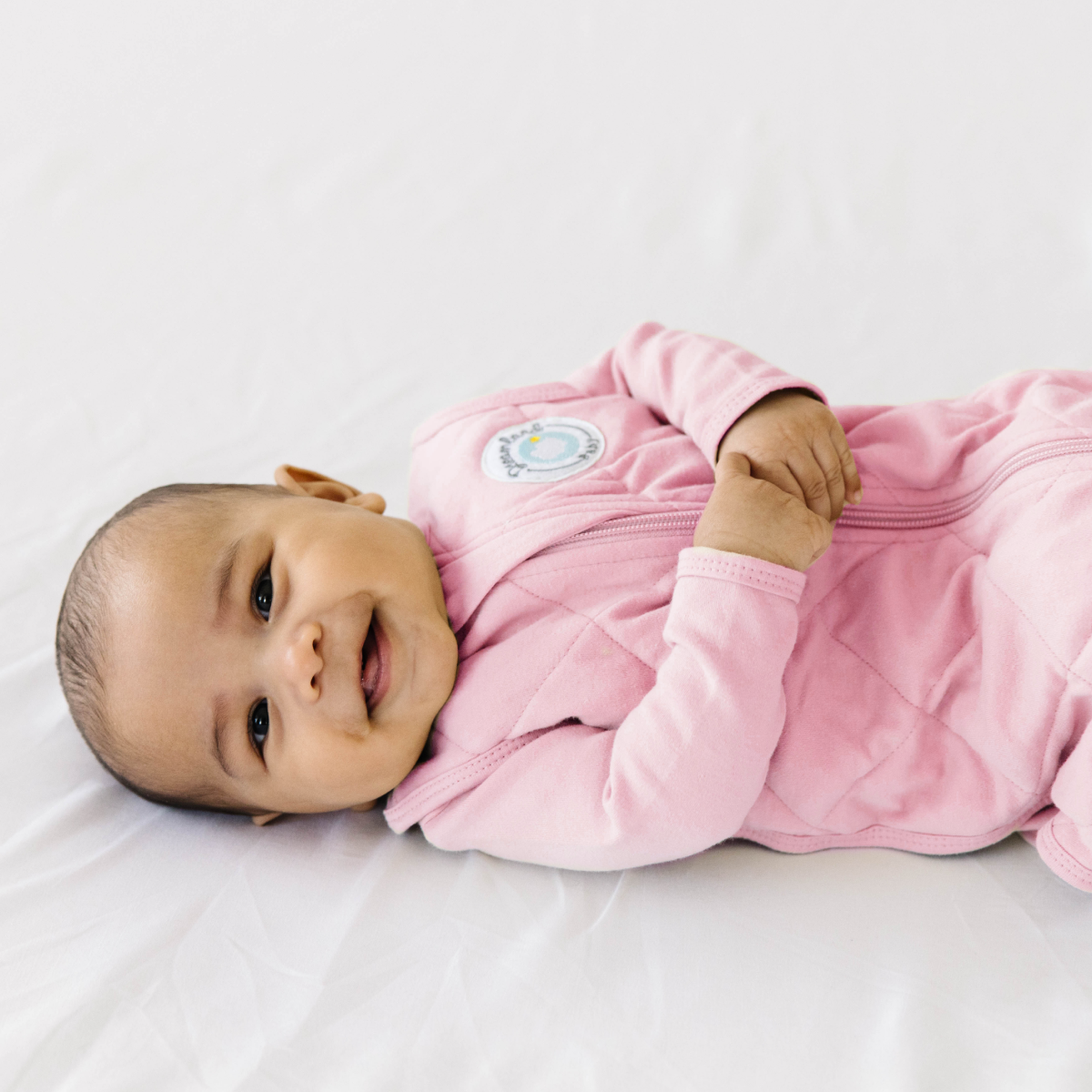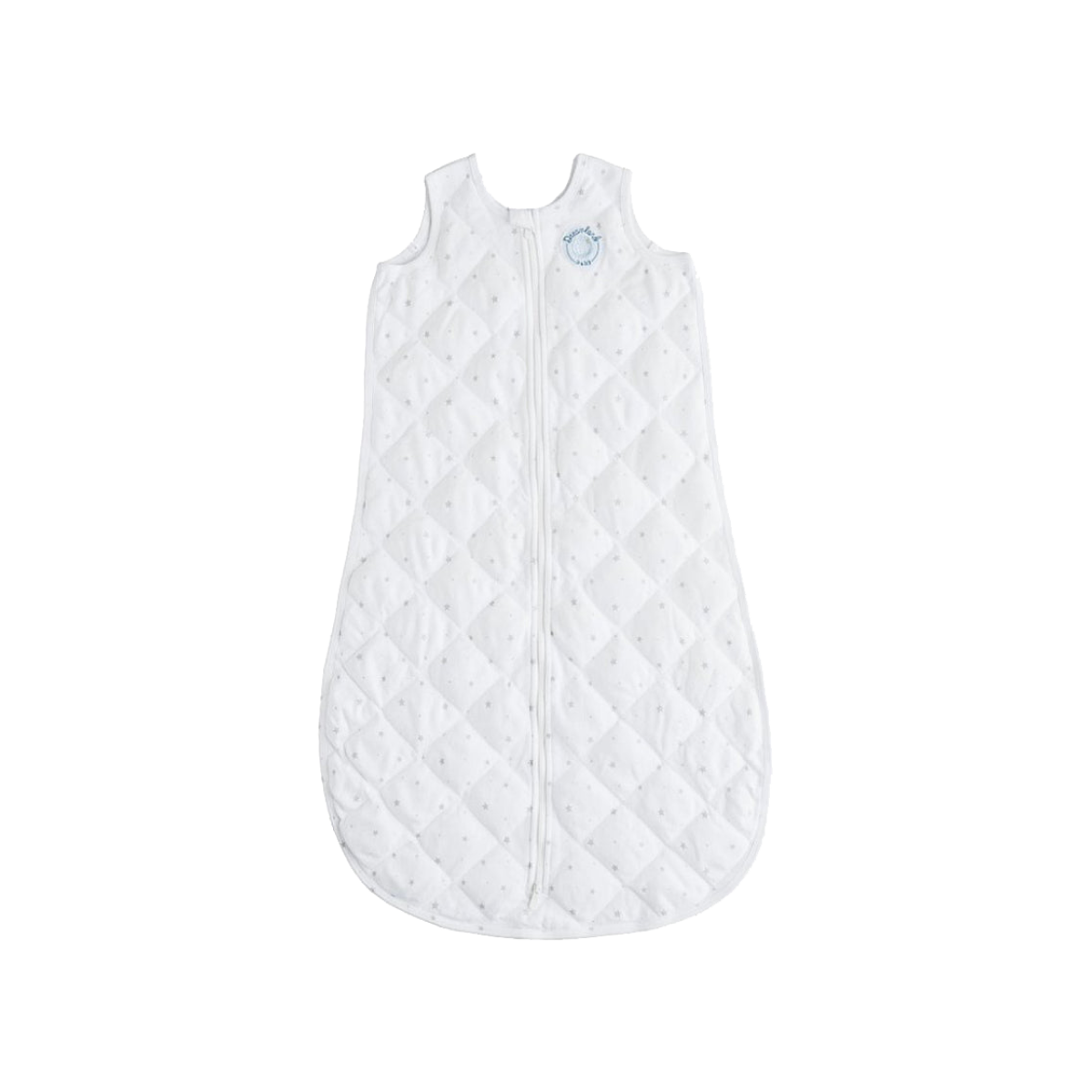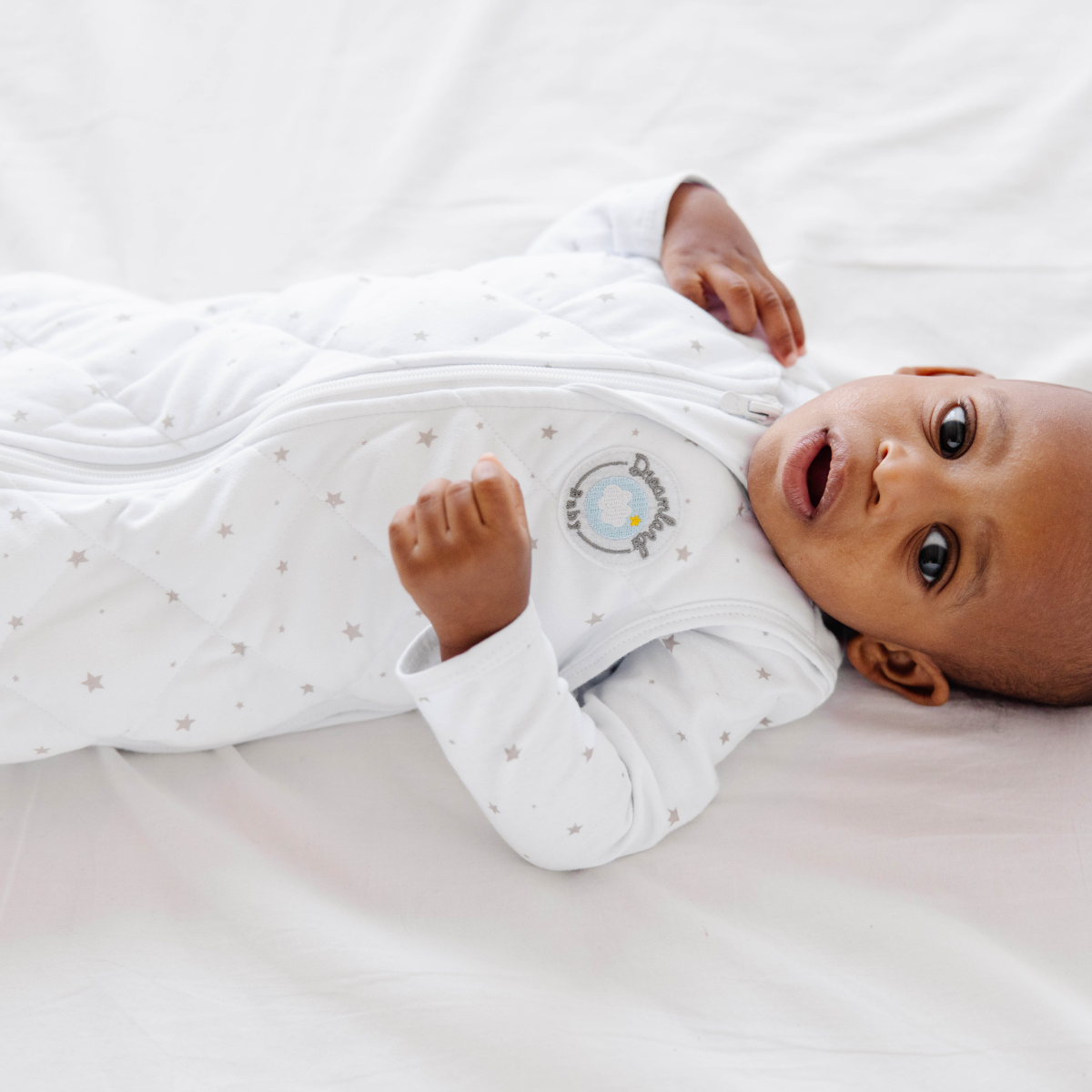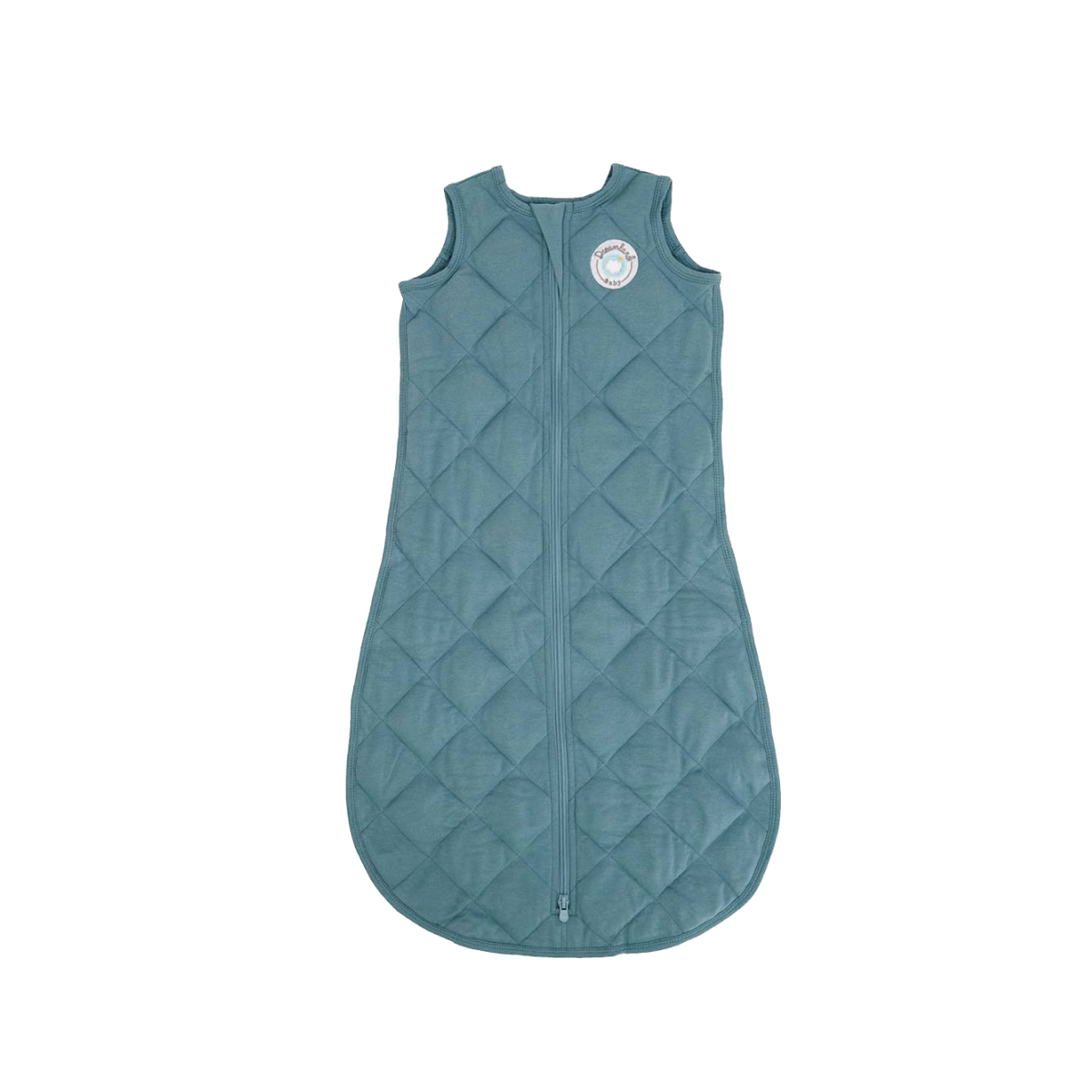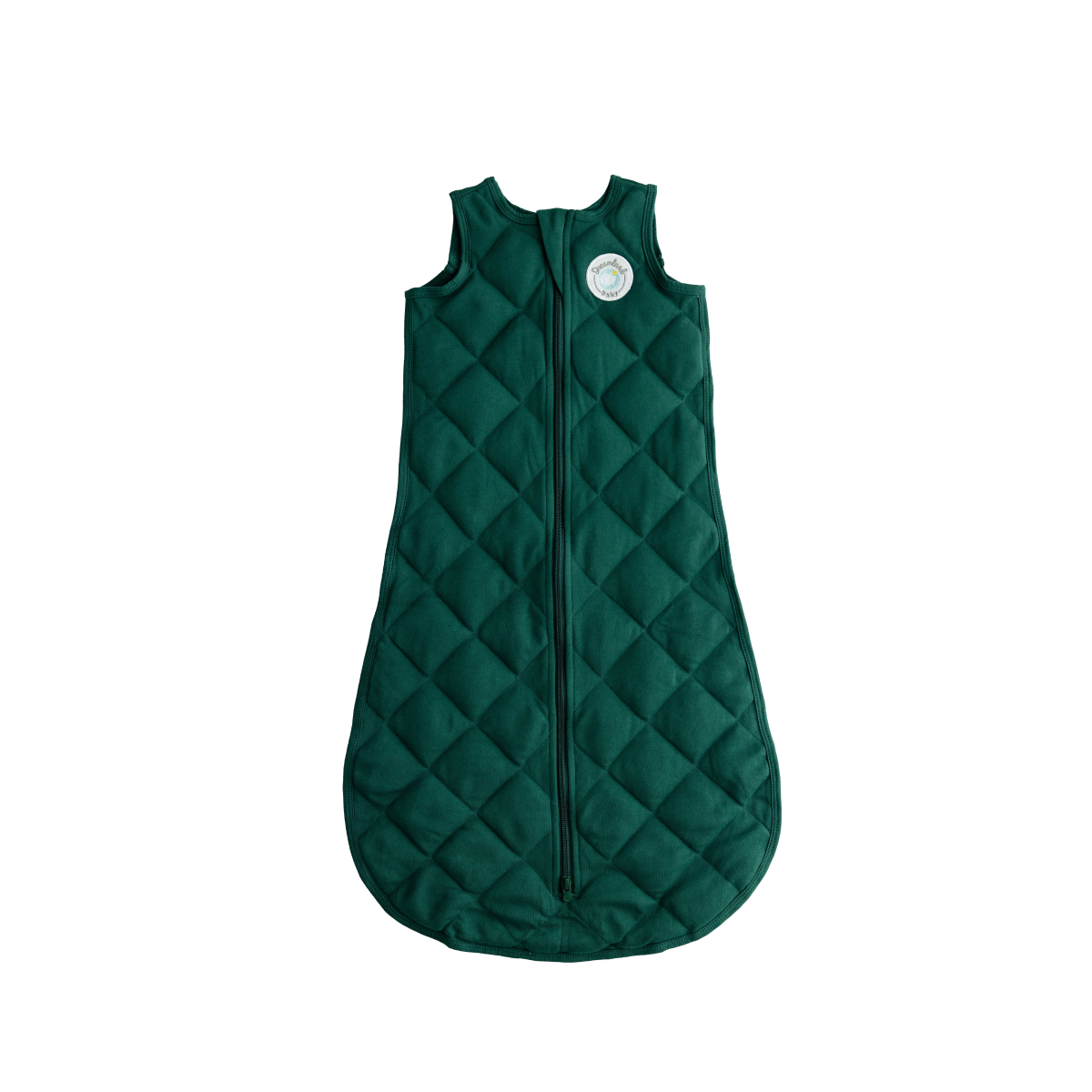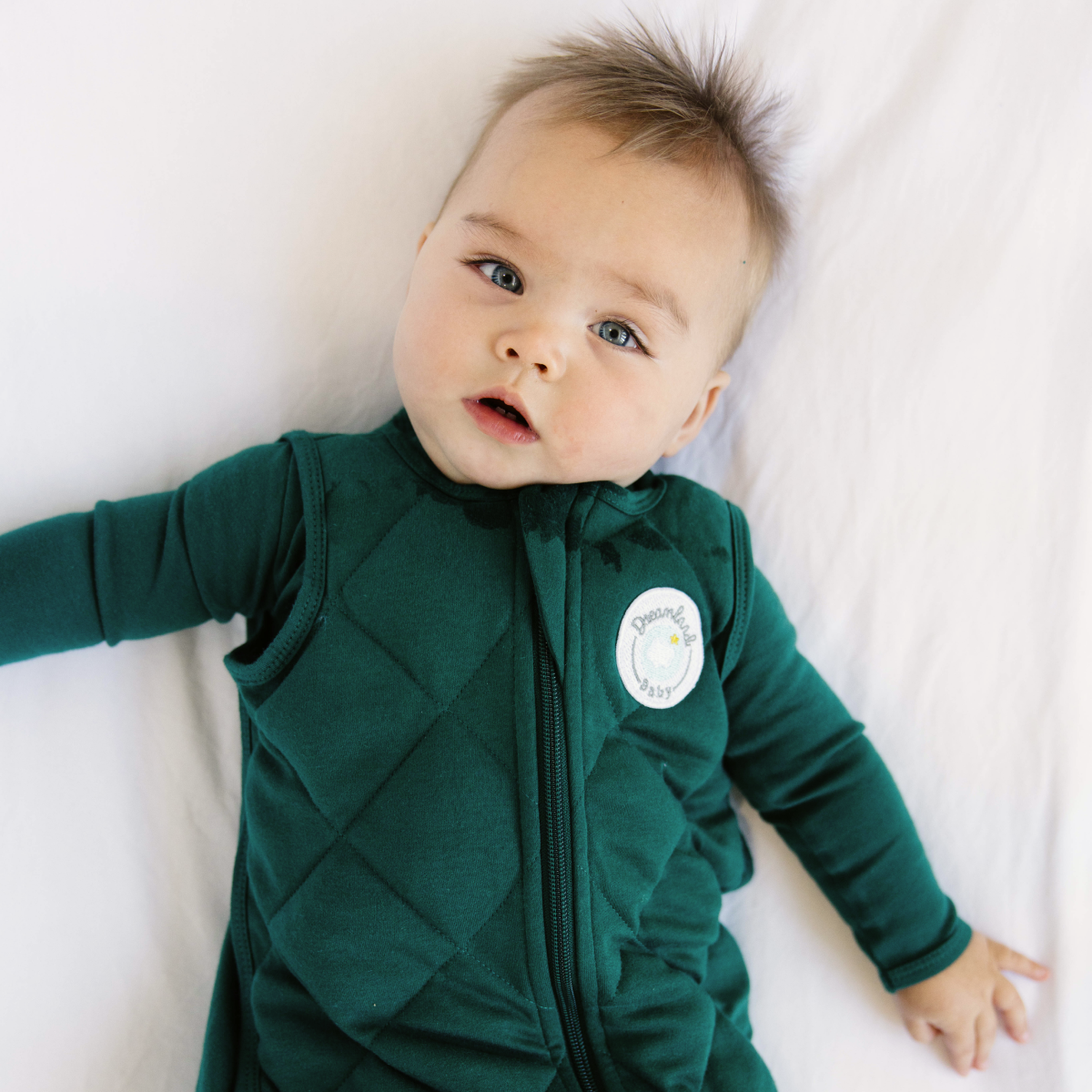 Dream Weighted Sleep Sack 2.5 TOG
BOGO items are final sale
Our patent-pending Dream Weighted Sleep Sack 2.5 TOG is the perfect sleep solution to utilize during the cooler months. This 100% cotton sack is breathable to help with temperature regulation. It features our unique CoverCalm® Technology, even weight distribution from your baby's shoulders to toes to help them feel calm, fall asleep faster, and stay asleep longer.
Designed with dual zippers for fuss-free diaper changes and gentle weight so your baby can safely roll, sit or stand while still getting the hug-like benefits! Your little one will love the soft, soothing feel (and you'll love the extra sleep!) as they safely make their way to Dreamland.
Don't forget to add your matching PJ's! 
This sleep sack is a 2.5 TOG, perfect for 61 to 68 °F or 16 to 20 °C.
Gentle, evenly distributed weight to help your baby feel calm
Reversible neckline designed for tummy sleepers
100% natural, soft cotton for temperature control regulation 
Tagless design to avoid irritation
Two-way zipper for easy diaper changes
Decreases irritability while promoting self-soothing
Gentle weight is located on the front (or top) of the sack only and will not restrict movement, so your baby can safely roll, sit or stand
This swaddle is a 2.5 TOG, perfect for 61 to 68°F or 16 to 20 °C.
Designed in collaboration with pediatricians, NICU nurses and certified sleep consultants

Reviewed by pediatric pulmonologist for breathing safety

Inner beads are non-toxic, BPA free
For safety reasons, we do not recommend sizing up 
See safety page for more information
Standard 100 by Oeko-Tex®
Dream Weighted Sleep Sack
CoverCalm® Technology
Evenly distributed weight from your baby's shoulders to toes to naturally reduce stress and give your baby the feeling of security and comfort.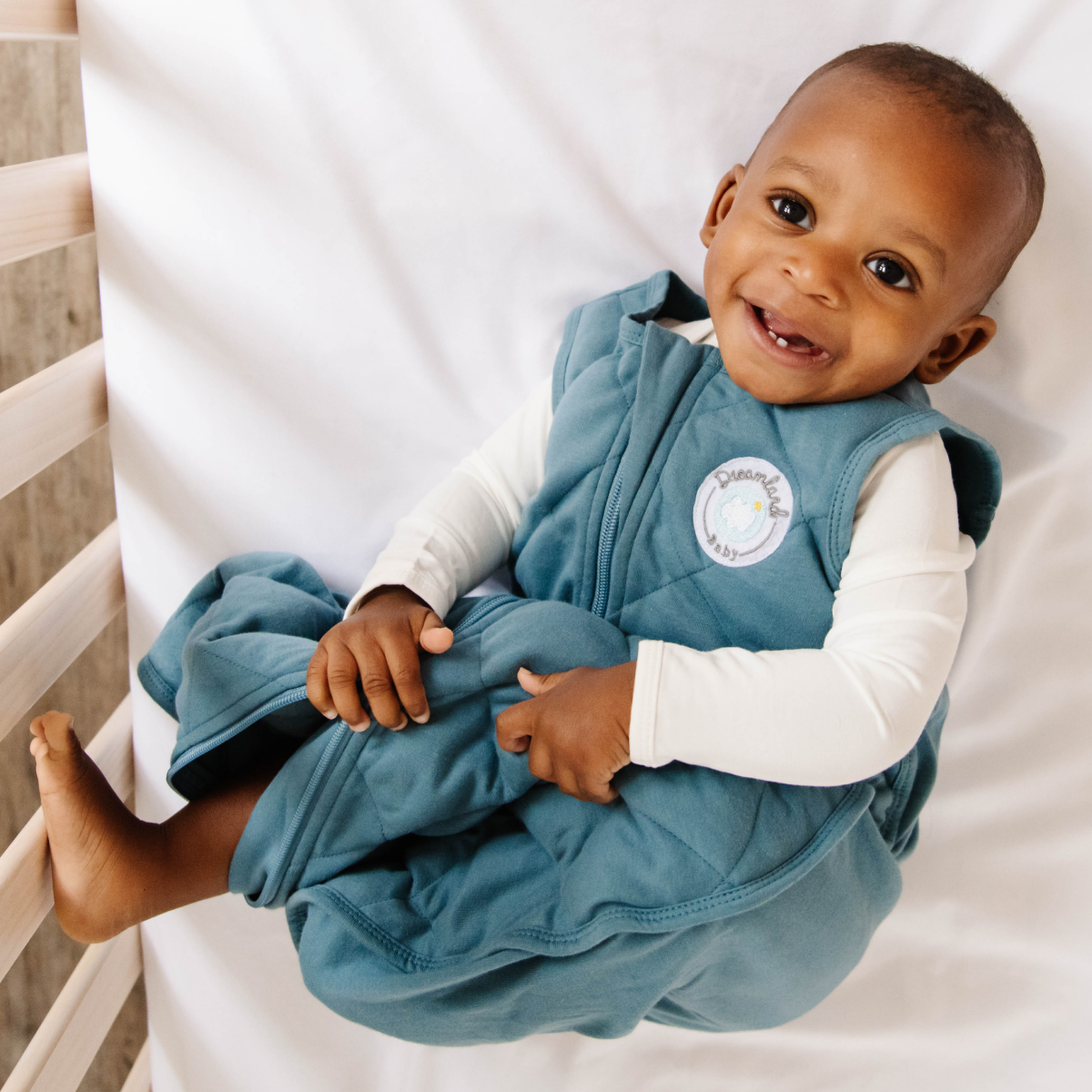 Wash before use, machine wash cold with like colors, tumble dry low, iron low if needed, do not bleach. 
Are weighted sleep sacks for babies safe?
The benefit of a sleep sack is that they are a comfortable and safe alternative to blankets, which should never be used in a crib. Learn more about sleep sack safety here!
When can you start using a weighted sleep sack?
Our weighted sleep sacks are designed for newborns through toddlerhood. Once your baby starts rolling over on its own or is breaking free of the swaddle, it's a good idea to introduce the sleep sack. Be sure to review or size chart to determine the best time to size up. Learn more about the right time to use a sleep sack here!
What does a weighted sleep sack do?
Sleep sacks help regulate your infant's body temperature, which keeps them from being too cold or too hot and makes their sleep just right! A weighted sleep sack goes one step further by applying gentle pressure that helps your baby feel calm, fall asleep faster and stay asleep longer. Read more about the purposes of weighted sleep sacks here!
92% of parents saw baby's sleep improved in the first week
100% of parents achieved up to 4 hours of additional sleep a night
Total 5 star reviews: 4.9k
Total 4 star reviews: 293
Total 3 star reviews: 152
Total 2 star reviews: 3
Total 1 star reviews: 2
97%
would recommend these products
Donna C.

Verified Buyer

Baby's Age Range

0-6 Months

Baby's Sleeping Style

Back

Is This Your First Child?

No

2 days ago

Baby's Age Range

0-6 Months

Baby's Sleeping Style

Back

Is This Your First Child?

No

Reviewing

Bamboo Weighted Sleep Sack

Game changer!

We love all our Dreamland products! This red is to die for, deeper than the photos online and perfect for the holidays. The bamboo is so soft and stretchy it makes for a quick arm removable if needed in the middle of the night.

These swaddles have helped settle my gassy baby so much when we thought there was no hope. Looking forward to continuing our use with the transition swaddle and sleep sacks!

DB

Dreamland Baby

2 days ago

Adorable! Thank you for your review, Donna!

Katelyn L.

Verified Buyer

Baby's Age Range

12-18 Months

Baby's Sleeping Style

Stomach

Is This Your First Child?

Yes

2 days ago

Baby's Age Range

12-18 Months

Baby's Sleeping Style

Stomach

Is This Your First Child?

Yes